If you own a campervan, or are thinking about purchasing one at some point in the near future, you are likely to be excited about all of the adventures that you will be able to go on.
However, there are lots of practical things that you will need to think about too, and one of these is Campervan Insurance. It is a legal requirement to insure your campervan – not least because you're using it to drive on the roads. With this in mind, we have put together some information about campervan insurance, which will tell you everything that you need to know to help you find insurance that will suit your requirements.
What counts as a campervan?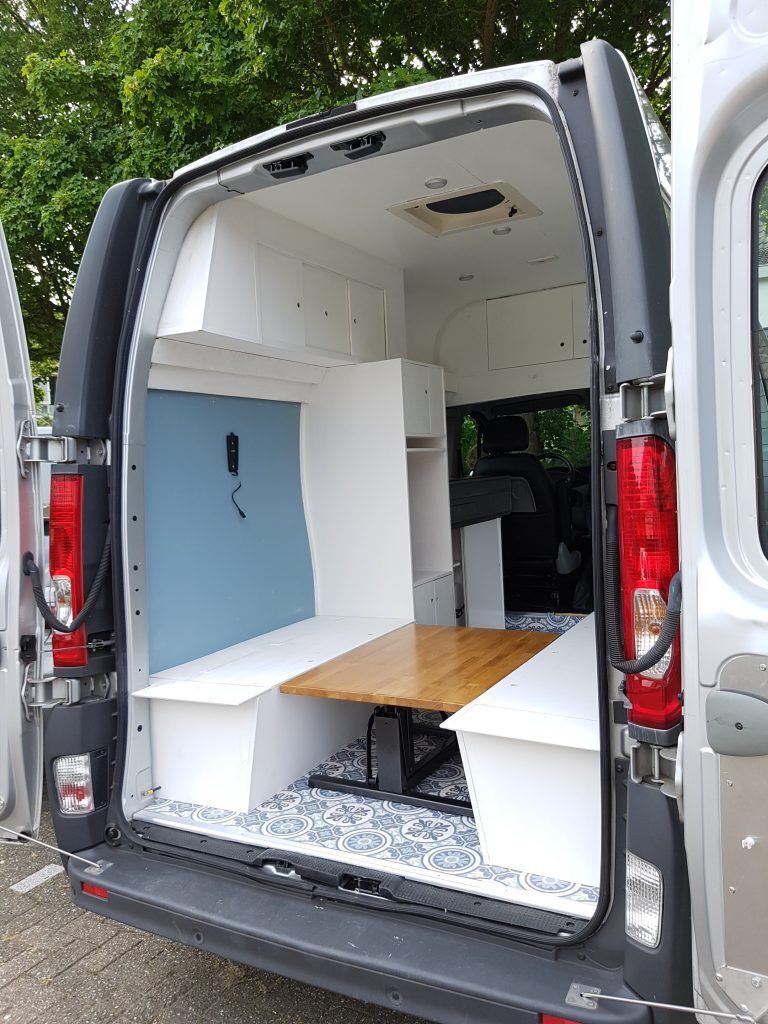 Definition of a Camper:
The camper should contain a table, sleeping accommodation, cooking facilities and storage facilities where the equipment shall be rigidly fixed to the living compartment (with the exception of the table which may be designed to be easily removable). There must be an internal height of no less than 1.8metres.
In order for you to qualify for campervan insurance in the first place, you will need to be certain that your campervan qualifies as such. You will to be able to submit an engineer's certificate to your insurance company, and your van will need to have the following features:
– A bed of at least 6 feet, which is either permanent or can be converted using the seats in the van.
– A door that opens from the rear or side of the van.
– A seating area for dining, which can be either detachable or fixed in place.
– A water container, whether on board or external.
– Some form of storage, which could be a wardrobe, cupboard or locker.
– Some kind of cooking facilities on board, which are a fixed feature.
– At least one side window in the vehicle.
If you cannot fit into these criteria, then although you can still be insured, it is likely that you will only get insurance as if your vehicle was a van. This can be more expensive, as vans are broken into more often. You will also not get the level of contents cover that you really need.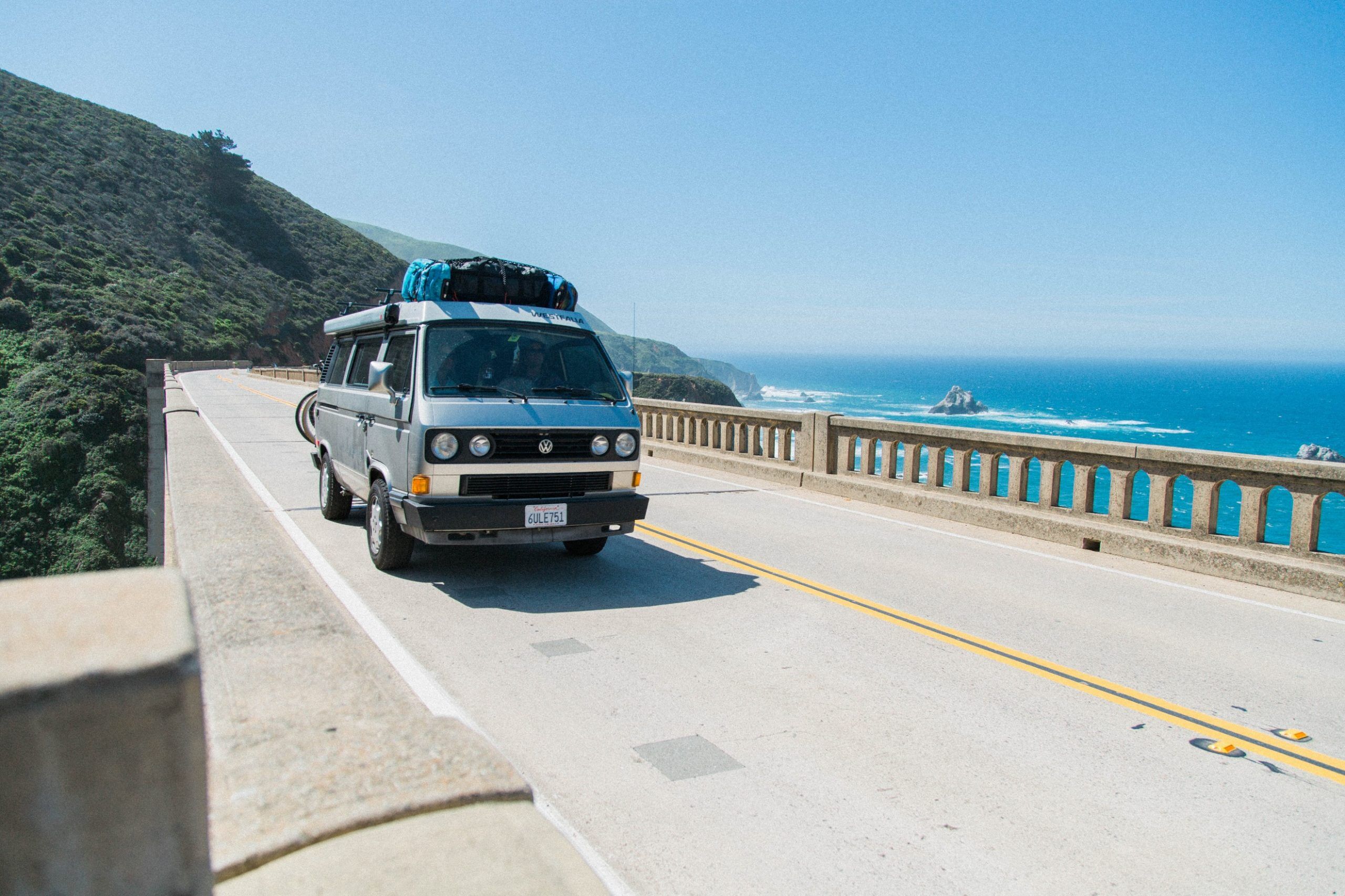 What should be included in my campervan policy?
When you're looking for policies online, you might feel overwhelmed at the sheer amount of information that is out there, however it is important that you do read through everything, as this is the only way to make sure that you have everything covered that needs to be. There are lots of different things that can be included in your policy, but you may choose to exclude some of these if it means you reduce your premium a little. Remember each insurance company has different pro's and con's so shop around and get loads of quotes – Afterall they can be got for free and most can be done online!
Some of the things you need to think about are:
– Using your campervan abroad
If you don't plan to do this then of course you don't need to add this to your policy, however you may find that lots of policies won't pay out if something goes wrong abroad unless specifically stated, so if you enjoy taking your van overseas, it is vital that you make sure you'd be covered if anything happened.
– Windscreen protection
Your windscreen is one of the most important things on your campervan, as you simply can't use it if there is any damage to it. Even something as small as a crack is dangerous, as this can spread and cause the glass to shatter at any moment. There are many ways that your windscreen can get damaged, from stones flying up from the road, to children playing on campsites – so it is important to make sure that you can get your windscreen either repaired or replaced where needed.
– Accidents, crashes and breakdowns
No matter what kind of vehicle you drive, or how careful you might be while you're out on the roads, having an accident or a breakdown is something that cannot always be avoided. Because of this, you need to make sure that your insurance policy covers this in case something goes wrong. Not only do you need to ensure that you can get any damage repaired that might occur, but you also need to check that you will be able to get your vehicle home or to a nearby garage if you do break down. The level of cover with regards to this part of your policy will vary a lot, as some companies will tow you only a short distance, whereas others will make sure you can get back home no matter where you are. There is of course a difference in price depending on what you choose here, so you should always make sure that you think carefully about which level of cover you might wish to opt for.
– Vandalism
As much as it pains us to say it, campervans being vandalised happens more than we might like, and this means that you need to make sure your insurance policy can cover you against this. This can be more likely depending on where you keep it when it's not in use. There can be lots of things that people might do to your van, including using spray paint on it, puncturing your tyres, or even breaking in and causing damage on the inside. Having cover against this kind of damage gives you the peace of mind that you can have your van restored to its former glory if you do ever fall victim to vandalism, so it is more than worth having a close look at your policy to make sure that this is included.
– Theft
Although relatively uncommon, there is always the chance that your campervan might be stolen, so having this on your insurance policy is key. When it comes to theft, not only do you need to think about cover for the actual cost of a replacement van, but you should also think about cover for the contents of your van, depending on the kind of things you keep in it. Of course, you should avoid storing anything expensive inside the van when it is not in use, however this can be unavoidable if a theft occurs while you are using it for a trip.
– Legal fees
There are lots of reasons that you might find yourself involved in some kind of dispute when you are a campervan owner, and if this means that you need to hire legal help, it can be a good idea to make sure that your insurance policy can cover at least some of the cost of the fees, as this can be quite pricy no matter which professional team you use to help you. Having legal cover gives you great peace of mind, as it means that you will be able to have the confidence that you can deal with any disputes as and when you need to.
Making the final choice for your campervan insurance
Although it might seem like there is a huge amount to think about, the good news is that once you know what you want to include on your policy, it can be quite simple to find one that suits you. The majority of companies will have a range of policies available, and by giving them information about what you would like to have included, they will be able to put a policy together for you, and then give you a quote.
Choosing your policy in the end will need to be a balancing act between what you would like to have included, and the amount that you are willing to pay. In an ideal world, everything would be covered and you would get the top policy available, but of course you will need to make sure that the policy you choose is affordable for your budget. By finding a reasonable amount of cover at a price that fits with your budget, you can be sure to give yourself peace of mind for any trips you might go on in the future, knowing that you are covered for whatever might happen.