Simplified Step-by-Step Guide to Converting Any Van to a Camper
If you've thought about converting a van into a camper, then you're not alone. According to figures from the National Caravan Council (NCC), the motorhome/campervan sector is the fastest growing in the UK today, accounting for 14% of all vehicles. If you're dreaming of the van life, it's imperative to be aware of the necessary steps involved in a successful self build campervan project to avoid any nasty surprises later down the road (no pun intended!). So without further ado, here's a simplified step-by-step guide to a campervan conversion DIY project.
Assess Why You Want to Live the Van Life
There are no two ways about it; the van life isn't for everyone. Before you start to look online for your van, you need to have a serious think about your motivations behind such a DIY project. If you're looking to convert a van as a replacement for permanent living accommodation, then it may not be for you. Living in a campervan requires plenty of sacrifices, and if your sole motivation is money-saving, then those sacrifices will soon grate. Most people enter into a campervan conversion DIY project intending to create their own purpose-built adventure vehicle. For a relatively small outlay, you can create a campervan that allows you to park up almost anywhere in the world with all of your belongings in a manner that's much more comfortable than camping. But everyone's reasons are different. The critical thing to remember is to spend time on this stage because your so-called "why" will get you through any setbacks you face when converting a van into a self build campervan.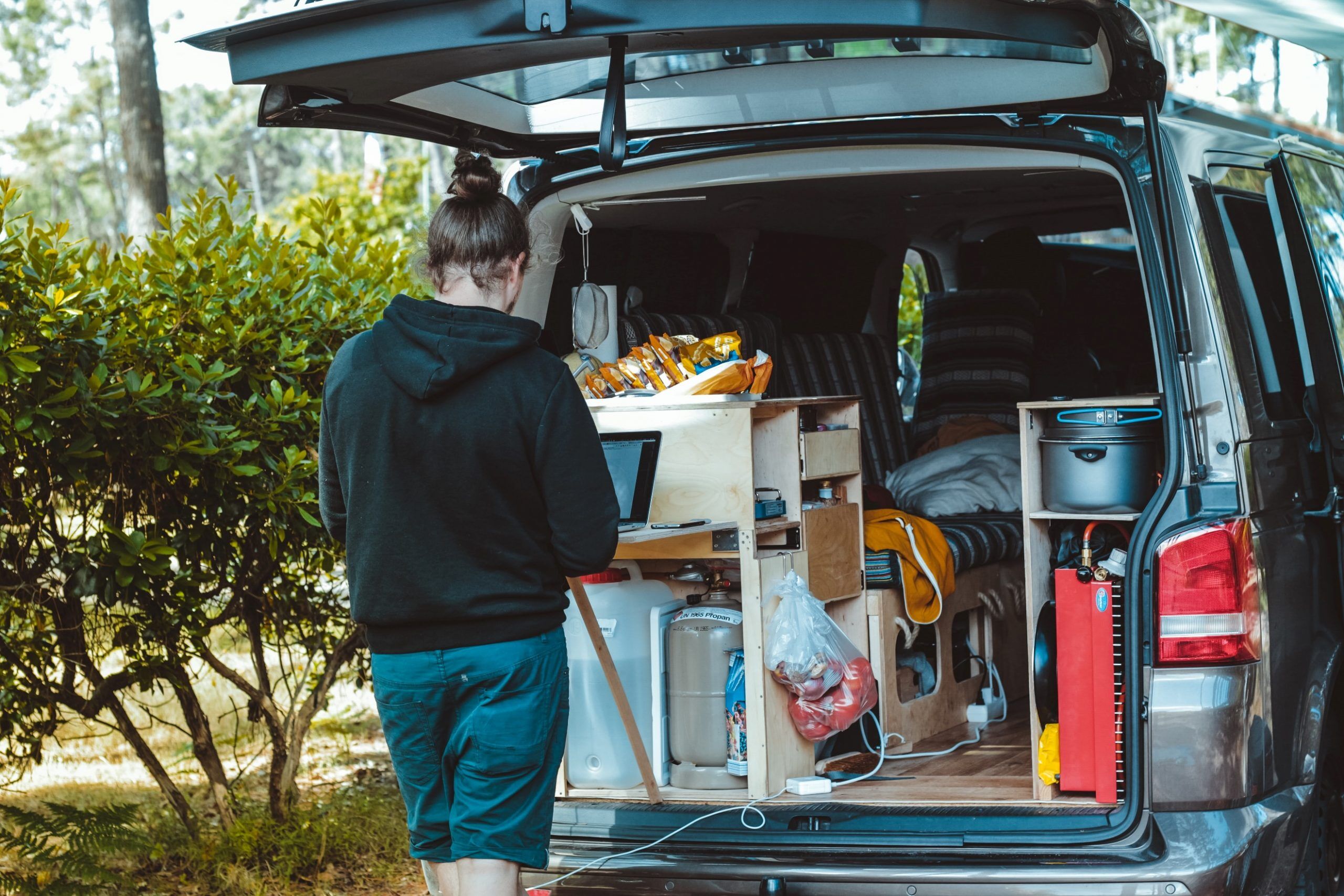 Choose Your Van
Once your utterly convinced this is a DIY project you want to take on, it's time to choose a candidate for conversion. When it comes to choosing a van, there's no specific right or wrong answer. There are, however, plenty of aspects to consider, such as the length, height, and license category to name but a few. Each element will have a direct influence on your layout and design options. The most popular choice in the UK is the Mercedes Sprinter, which is predominately based on the availability of replacement parts, reliability, and their dimensions cater to a wide range of fit-out options. The VW crafter has similar features is you want to consider a similarly-shaped alternative. If you're travelling solo, take a look at small vans such as a Citroen Berlingo or a VW caddy which won't set you back quite as much. Make sure when purchasing a van to run over everything with a fine-tooth comb. Suspicious mileage counts, hidden bodywork rust, engine issues, and incomplete service histories are just a few red flags to look for before pulling the trigger. Perform a full registration and vehicle history check to make sure everything is in order. Remember, if it's too cheap to be true, then invariably it is. Once you've purchased your van, you need to look at the insurance implications of your new campervan conversion. In this regard, you've got two options. You can opt to "stealth" your camper, by blacking out your windows so that the outside world has no idea that your van is a camper. Alternatively, you can go down the much safer route of telling your insurer and the DVLA of your conversion to a campervan classification. The drawback is that the DVLA requirements are both onerous and leave very little room to be imaginative with your design.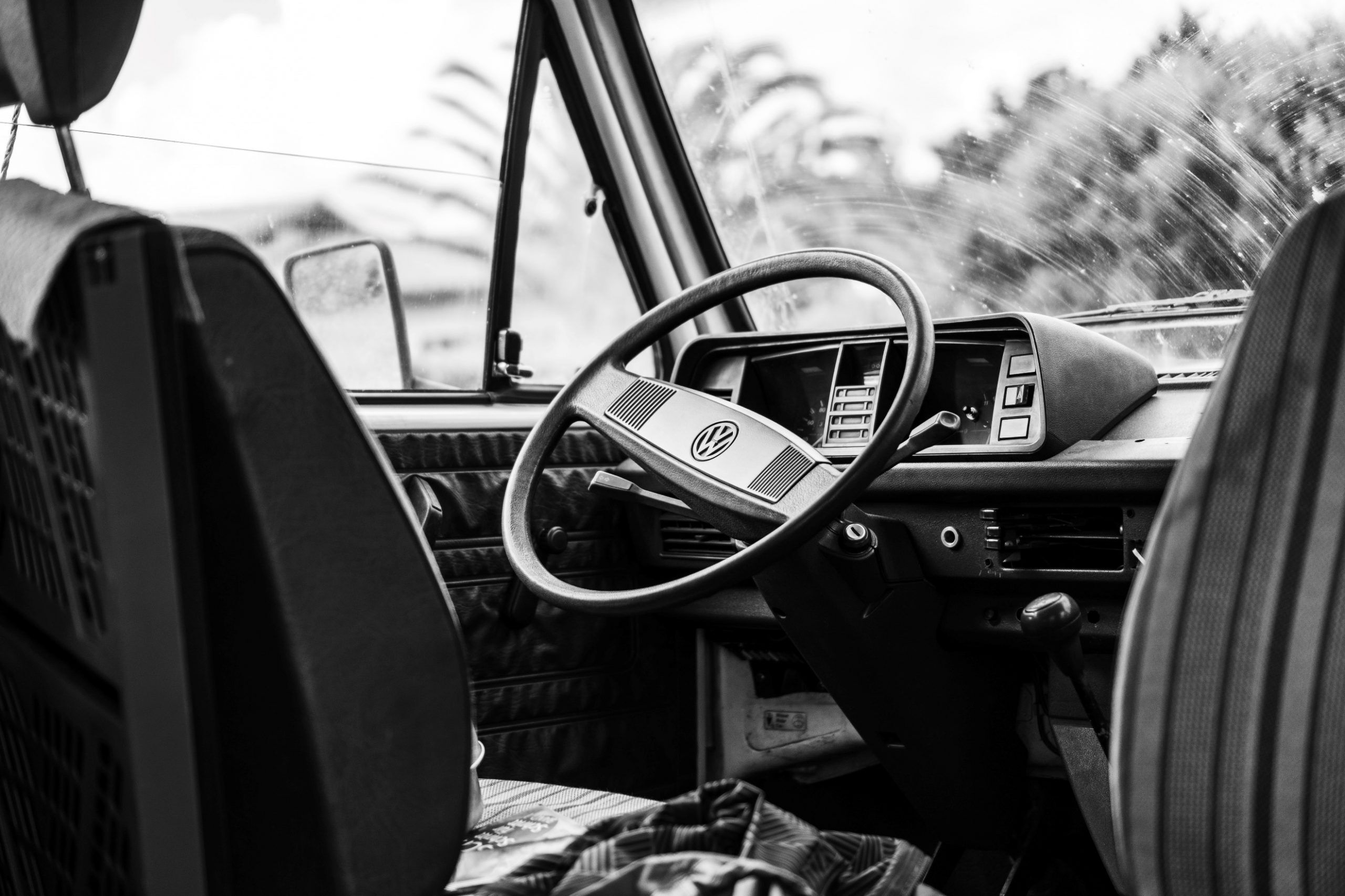 Planning the Layout 
You mustn't rush this phase of your self build campervan. The materials and equipment you purchase will represent the second-largest investment you'll make after the purchase of the van, and they can quickly become worthless if you've made mistakes in, or rushed, the planning process. Play around without several different layout options and measure everything with precision to make sure that everything will fit as planned. Your choice of van will dictate some of these choices, but with others, you may have a few possibilities. You can opt for a fixed rear bed platform layout, or you can put the bed lengthwise. Similarly, you can choose to put the kitchen alongside one side of the van or place it directly behind the cab. Try and test out ideas before committing to any of them. The last thing you want to do is to self build a campervan with a layout you later come to hate. This is also the stage where you need to decide what you're going to include in your campervan. Will you install a bathroom, for example, or will you rely on exterior solutions?
Fitting Out Your Campervan
Once you've settled on a layout, the hard work can begin. This is where you're going to have to solidify the choices you made in the planning and designing phase. First of all, you're going to need to invest in some power tools if you don't already have some. A jigsaw and a power drill are absolute necessities for carrying out a campervan conversion DIY project. If you're not particularly handy, it may be worth calling in a few favours from those that are. If that's not an option, you may surprise yourself with the amount of knowledge you can acquire from the internet and YouTube videos in particular. Make a start by stripping the van, before beginning the insulation process (do not forget the roof!). Insulation is vital for keeping your van warm in winter and cool in summer, so don't skimp on this critical stage. Then move on to assembling and drilling together the wooden frames for essential items such as the bed, kitchen, and storage units. If you've decided to include a bathroom in your campervan, this is also the time to install plumbing suitable for your chosen set up. Once you've got the frameworks installed, it's time to move on to the installation of hardware, such as installing gas tanks for your stove, solar panels (if you've opted for them) and wiring for your electrical requirements (such as lights), batteries for storing your excess energy, and water storage solutions for your bathroom.
Add The Finishing Touches
Once you've installed the walls and flooring, insulation, and all other items required for the bed, kitchen, and bathroom (if you've chosen to include one), it's time to add some finishing touches. For your battery-powered electrical items (such as laptops and phones), it's worth investing in a power inverter if you've not gone for solar panels. Moving on to the kitchen you'll need to fill those storage units with plates, cutlery, a few pans, and bowls. For the bed, you'll need to organise bedding, pillows, and curtains for either skylights or windows, to ensure you can get a comfortable night's sleep. This is also the time to add any flexible storage boxes that aren't part of the initial build-out. Don't forget you're going to need a way to store clothes and keep clean ones separate from those that are dirty. If you've gone for a bathroom, think about innovative ways to store towels and associated toiletries. For the kitchen, if you've not gone for a built-in fridge, you need to think about where the best place is for your low-power camping fridge. Lastly, finish off any of your built-in storage options with lockable hinges or sliding mechanisms to keep everything in place during transit.
Perform a Test Trip 
Once you've ticked everything off your checklist, it's time to hit the road! But it's not the best idea to go on a monumental trip as your first adventure. Instead, head out for a local adventure as your first sojourn. The reason is simple. There's bound to be snags and issues you hadn't thought of until you're actually out on the road using what you've built for the first time. No matter how meticulous you are in the planning and installation phase, there's always a couple of items that just slip the mind. Being thousands of miles from home with no real way of remedying those problems is not a situation in which you want to find yourself. Therefore, plan a short getaway with your self build campervan that's no more than a few hours away so that you that can you can get full use of everything you're going to need for a trip that's on a much grander scale. You'll also get a feel for how the van handles on the road after the alterations, and you can measure fuel efficiency to help with budgeting for those future adventures planned for much further afield.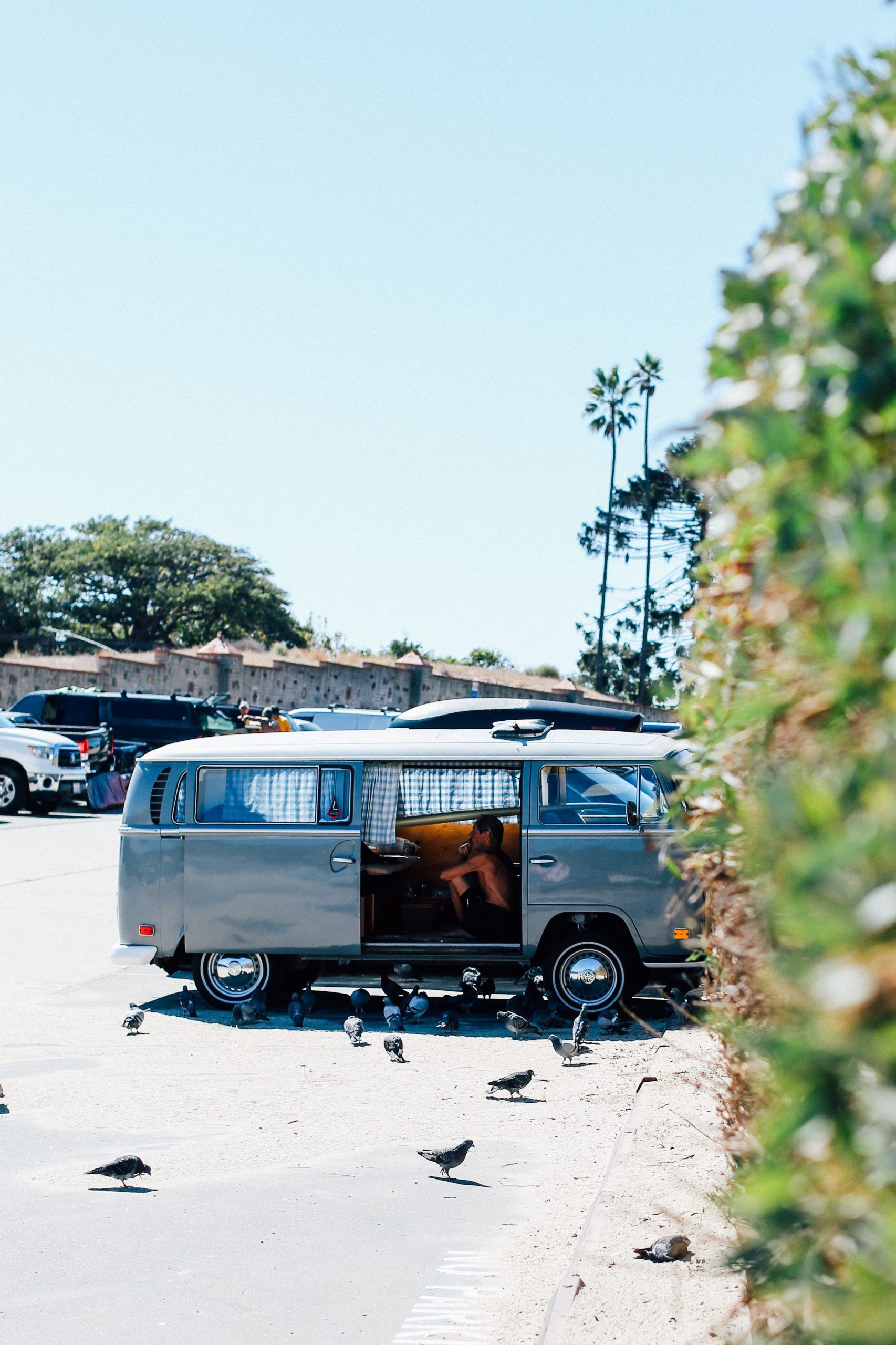 Hit the Road!
Once you've completed all of these steps, there's only one thing left to do, and that's hit the road! Hopefully, by reading through this article, you've got a good handle on what goes into a campervan conversion DIY project. This is only a simplified guide, and so you should make sure to do your own extensive research before starting work on your self build campervan. But if you've got the urge to create your very own adventure vehicle, then there's no time like the present. So get to it!