13 incredible spots to visit in Europe in your Campervan
When planning a European road-trip in our trusty campers, we try our very best not to think about the costs that will likely be stacking up. We may even pretend that hauling a large vehicle miles at a time across Europe, equipped with ad-hoc living supplies and on-the-go bathing strategies – doesn't cost a thing.
These are little lies we tell ourselves, and it's time that we approached things differently. If you are a camper-van enthusiast, and you're looking for a smooth adventure; perhaps you're looking for that perfect place to park: facilities, beautiful views…can we even have both?
We'll also detail the facilities on hand at each spot; so you can plan in advance and get rid of
Below, we're counting down the 13 best spots to visit in Europe when taking your camper for a spin.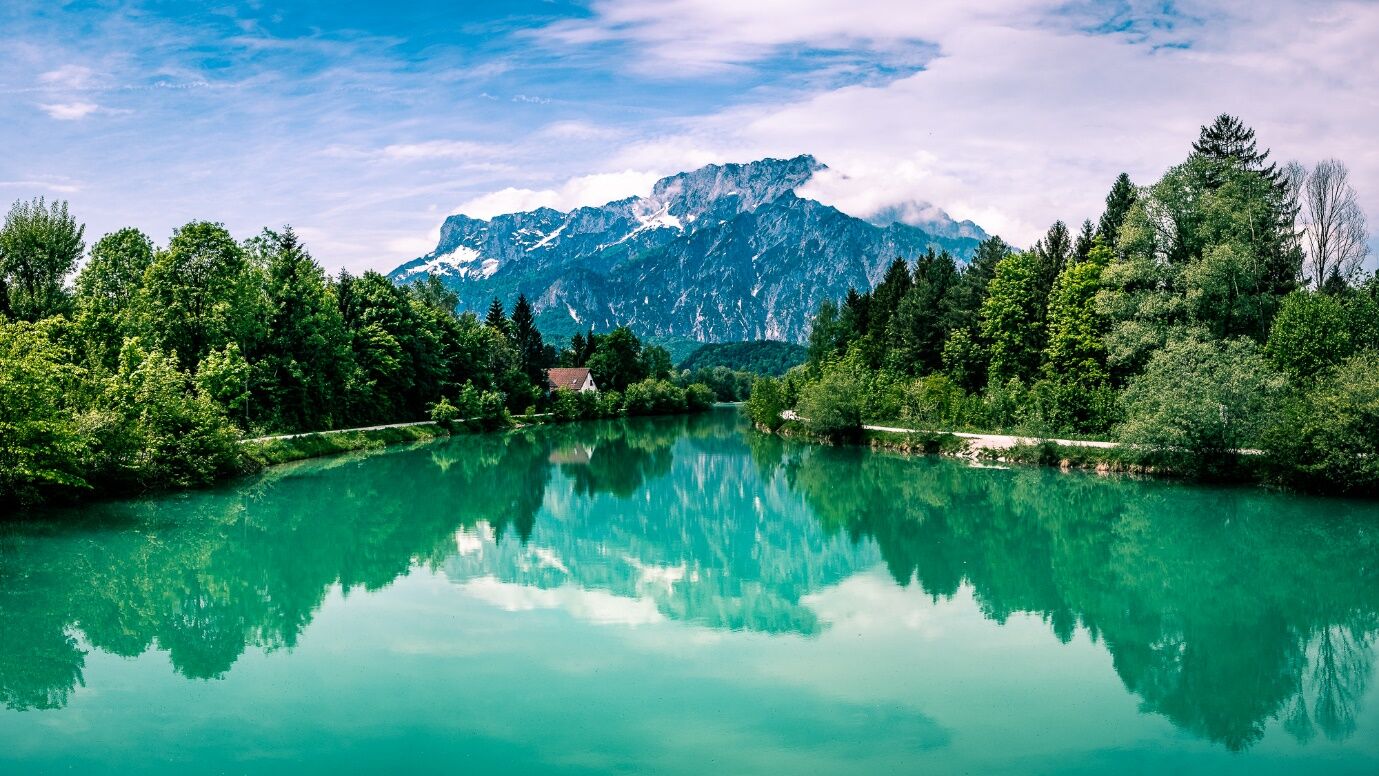 We're kicking off the list with (perhaps) the benevolent king of scenery – Austria. The Salzburgerland region of this breath-taking country host a pretty wide selection of lovely spots to visit, and we've chosen a couple that are full-to-the-brim with useable facilities and amenities.
Park Grubhof has a beautiful backstory. It's a 10-acre meadow, glittered with alpine flowers, and through it flows a sparkling river. The grounds once made up the gardens of an old castle, so the spot has a homely feeling, as if you've just popped up the road.
The Loferer-Steinberge range is what you want to look out for here; with the spot providing some immense views of the many peaks from where you're stood/sat/showering.
About showers – Park Grubhof is the full monty: electrical hook-ups, disabled facilities, a play area for the little ones – as well as showers and wifi.
Be sure to consider this one.
2. Esperbasque, French Pyrénées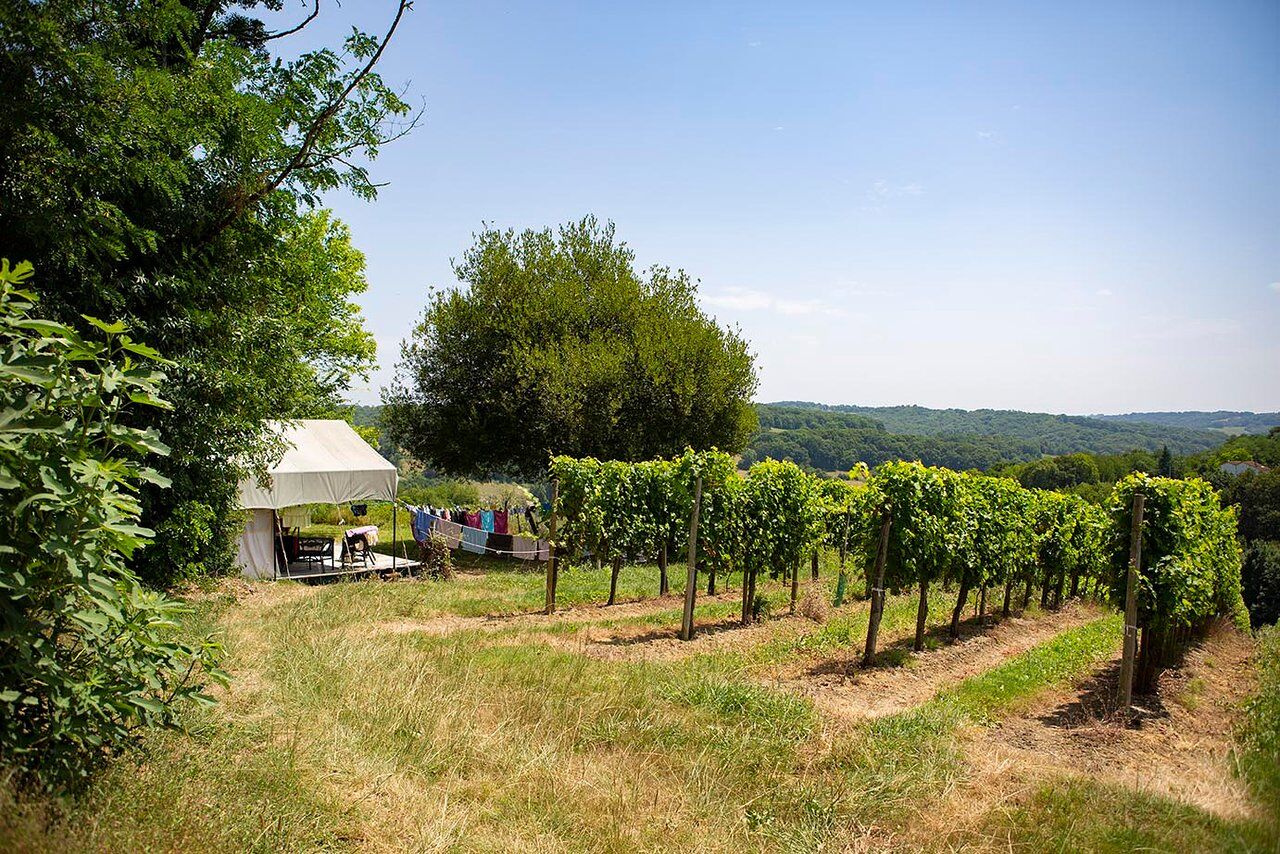 There's not exactly an extensive list of European camper locations that boast: a) a distant walk from the gorgeous Atlantic coastline and b) a walking distance dash to the Pyrénées foothills.
Nestled comfortably in the sway of rural Aquitaine, Esperbasque has been a safe haven for travelling campers for several years.
The site is made up of five different fields: we have the Park, the Hill, the Oak, the Sheep Meadow and the Vineyard. Each have a heartful tone in their own right, and each will make for a trip you won't forget in a hurry.
If you're a little worried your kit isn't up to scratch, Esperbasque provide visitors with breezy safari tents, deck chairs (and a vineyard view…this sounds like a stressful weekend.)
Electrical outlets, laundry facilities, dogs are welcome and the children have a place to play. If Dad still isn't convinced, Esperbasque boasts a pretty short walk to the local pub.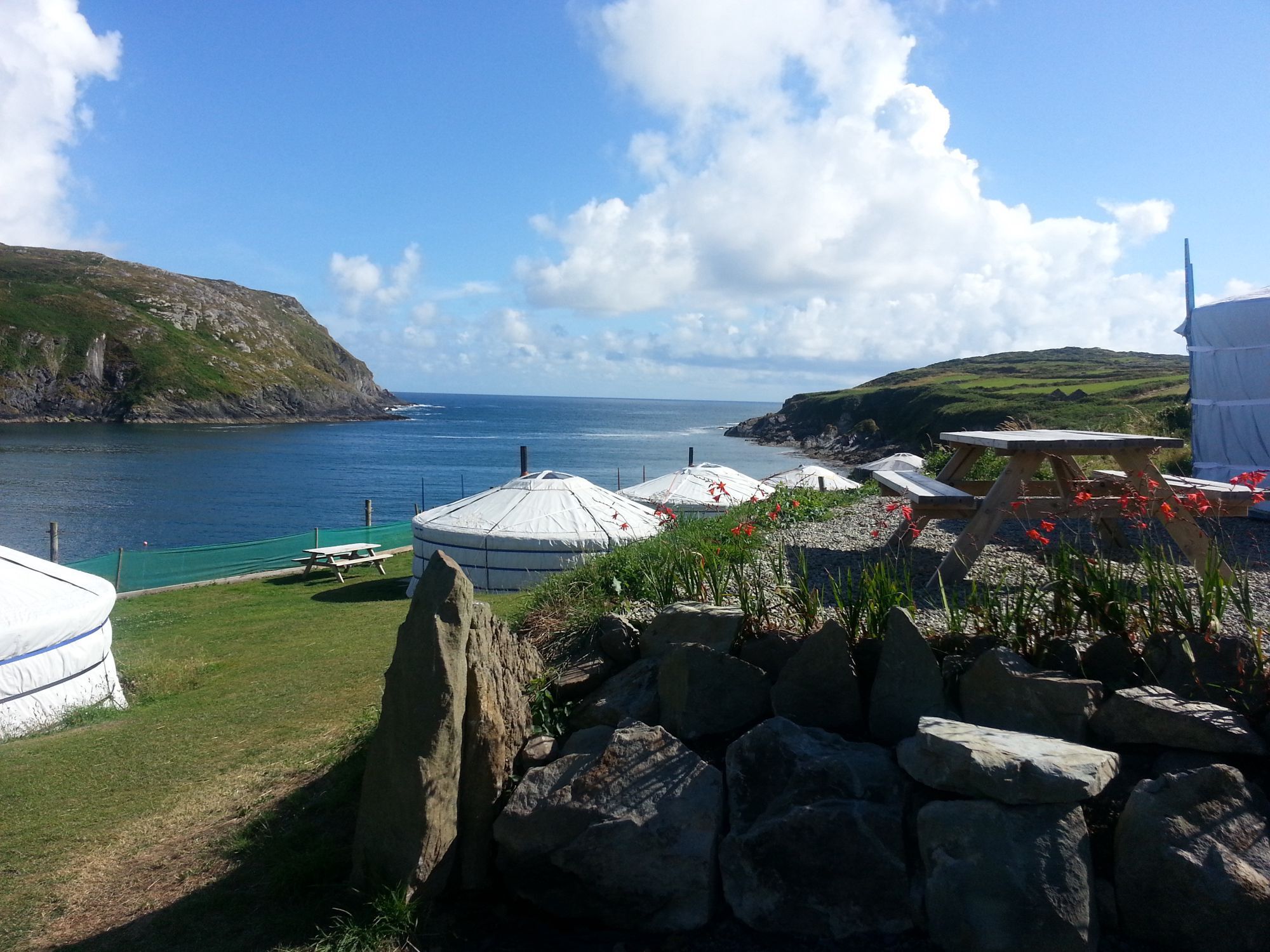 The best way we can describe this scenic camper-van location is…remote. It's a delicate and dreamy retreat, located on what is perhaps Ireland's most prized remote islands. It's not a weekend for casual adventurers. This one takes the cake.
We wouldn't recommend this spot to any but experienced travellers: it's a pretty long way from anywhere, and you're surrounded mostly by rolling hills painted with wild flowers, shining waters and the odd tent or two.
Despite its remote location, it wouldn't take up a place on our list if it didn't host helpful and accommodating facilities: there's beautiful views, fishing opportunities, dogs are welcome and a small selection of amenities on-site.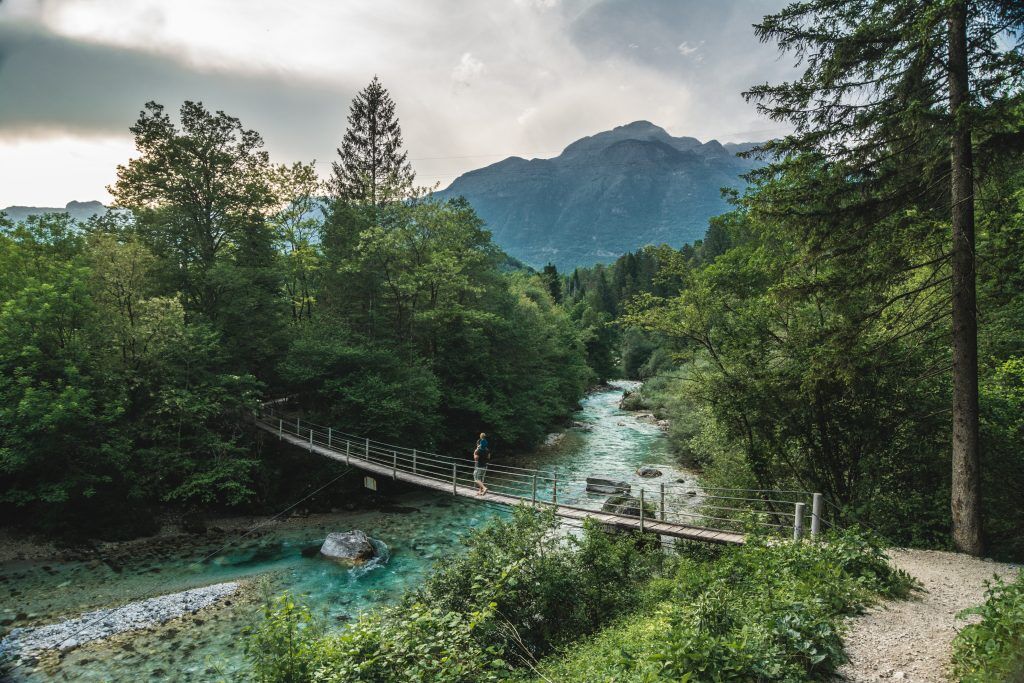 If you like the all-encompassing, forested feeling of Austria or rural Scotland, you'll be sure to like this little gem we've picked out for number 4. If you're a kayak enthusiast, you'll regret forgetting your equipment. Big time.
Camp Liza provides visitors with access to two distinct rivers: the Koritnica and the Soca, meaning it attracts a great deal of water-lovers.
The Bovec valley tucks campers in; a vibrant, bustling community of fellow camper-van travellers, more often than not you'll find yourself parked up beside the Soca river, while individual visitors/those without a family can usually be found far up the field where it gets a bit more isolated.
It's a relaxed, family-oriented experience and welcomes motorhome drivers with open arms. There's laundry, Wi-fi, showers and disabled facilities – what more could you ask for?
5. Camp Eigernordwand, Swiss Alps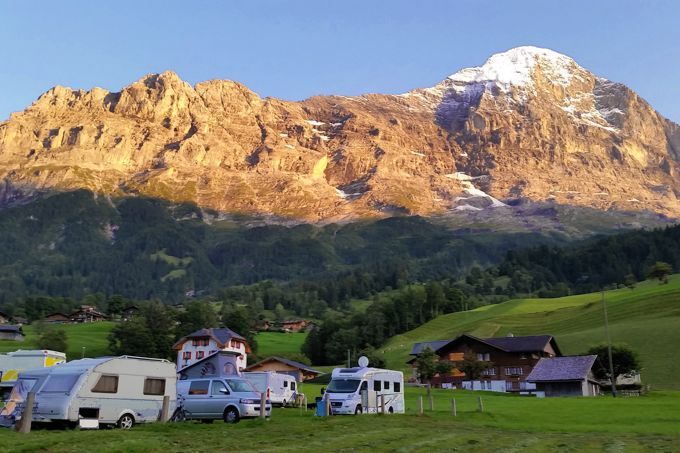 What's in store for travelling camper-vans with this beautiful spot? Well, the clue is in the name. This rich, lush site harbours an incredible view of the Eiger – its northernmost face stares right at you as you unpack the barbecue.
The site is run by a man called Rudi. He's fun, kind, and he's really obsessed with knitted jumpers.
Nearby, you'll find a cable car that runs from Grindelwald, all the way up to Männlichen; making for a spectacular afternoon if you leave the van back at the site.
You'll be greeted on your wanders by the Hotel Grand Regina; a small social hub providing drinks, a wood-decked bar and some pretty posh meals.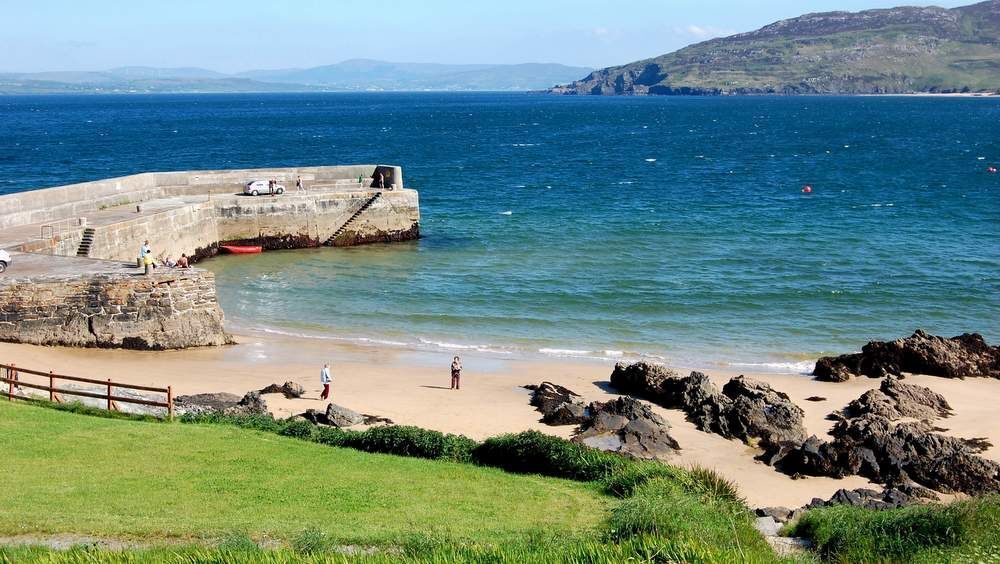 The Emerald Isle really never fails to deliver. If you were taken away by your Munster visit the first time, you may not have truly experienced an Ireland camper-van retreat.
The best way to describe Portsalon is…postcard-like. Now that may not be a word, but this place is worth the gibberish.
It's a photographer's dream-world; a battered & bruised coastline ready for some snap-shots, enormous bays with sweeping waves that you can hear crashing from the parking site…and Lough Swilly's magnificent coastline, (voted the second best beach on planet Earth by the Observer. Thanks for that, Seychelles).
Since its inception in 2014, the site has hosted many thousands of happy campers and passing-through travellers. There's beaches nearby, electrical outlets, disabled facilities and the grounds are glittered with bicycle routes.
7. Baystone Bank Farm, Cumbria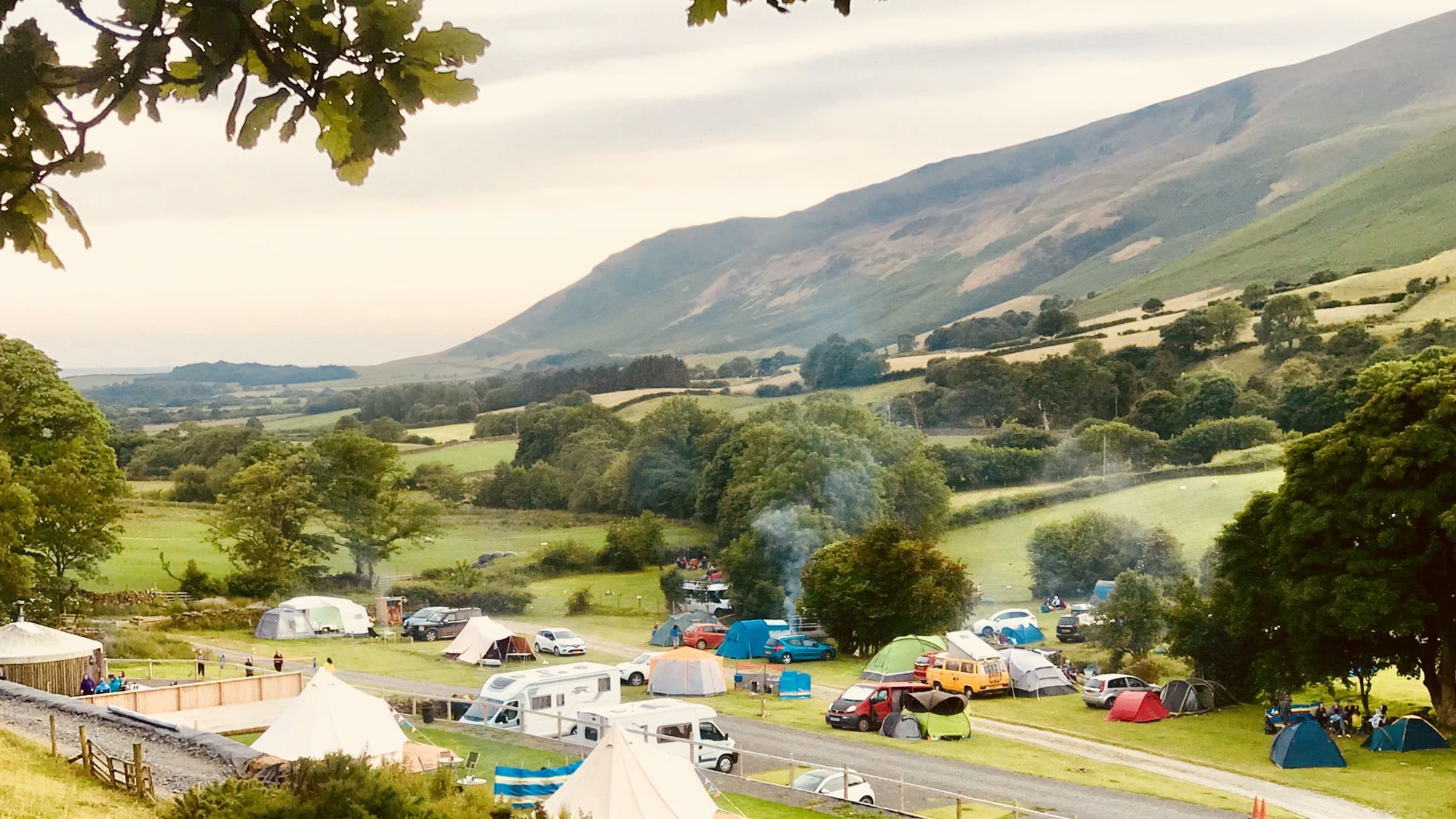 This one is going to feel a bit traditional. Nestled in the rolling green plains of Lake District, Baystone is a camper-van spot for people who have had enough of the noise; enough of the city, and just fancy a relax.
The sturdy mountains of White Combe and Black Combe birth a small stream that runs reliantly through the site; making for a peaceful trickling song that plays throughout the day. The level, sturdy grass pitches are perfect for camper-van parking and camping setups, and the site is always showing off with smells of food and lots of chatter.
It's also the perfect spot for people who may not want to get involved in the camping side of things. Baystone offers pre-pitched tents, and a roundhouse set just out of the area that people can take advantage of, too.
A short walk up the White Combe makes for some unforgettable views and rich photography. Campfires are allowed, there's a beach or two nearby, showers and fishing. What more could you want from a place that's just a drive up or down the road?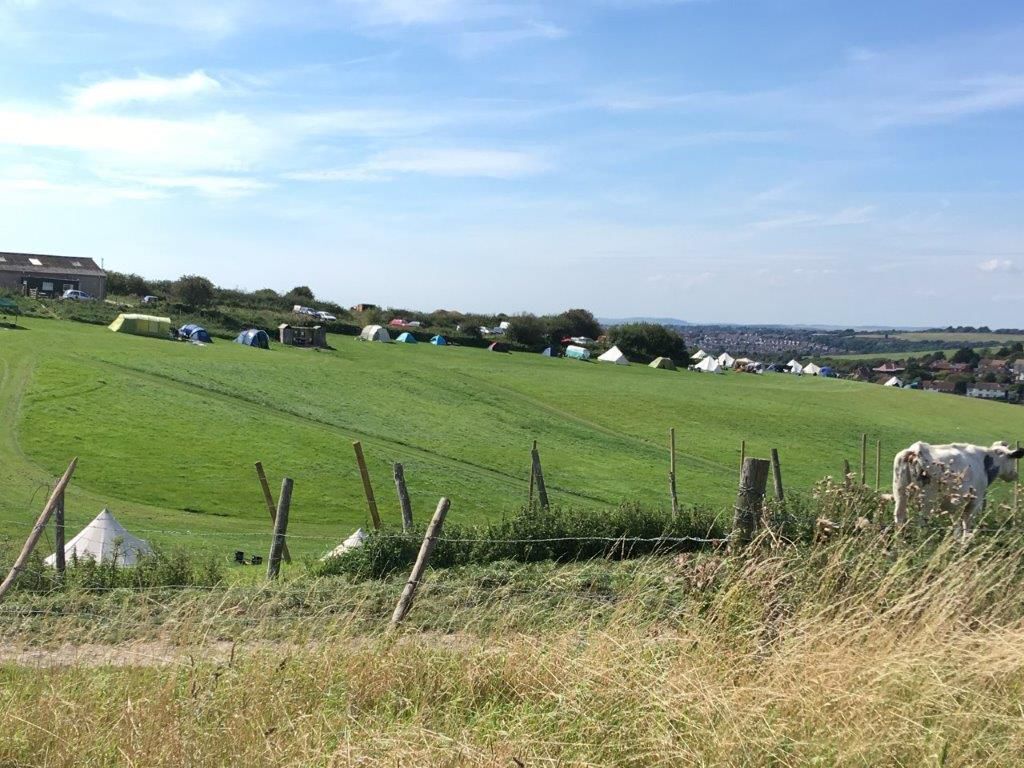 We don't mean to cop put, but England is simply paved with scenic spots to take your camper. Chalky Downs provides a traditional site surrounded by stretching farms, just a small distance from the centre of Brighton should you need it.
The site sits atop South Downs National Park. It hosts a relaxed, homely and familiar vibe with free-to-roam pitches to park on. Open fires are encouraged (as long as you sing), and there's plenty of space in the bordering fields for children to play, and dogs to walk.
Chalky Downs provides a pretty simplistic set of facilities for visitors, but by no means are these inadequate. There's plenty of toilets and showers to go around, and the founders of Chalky Down; Stuart and Sharen – might even cook you up a breakfast bap or two if you're lucky!
Dad can once again breathe a sigh of relief; since you can practically hear Brighton bustling flea markets from the parking spot, the pub isn't far, either.
9. Celtic Camping, Pembrokeshire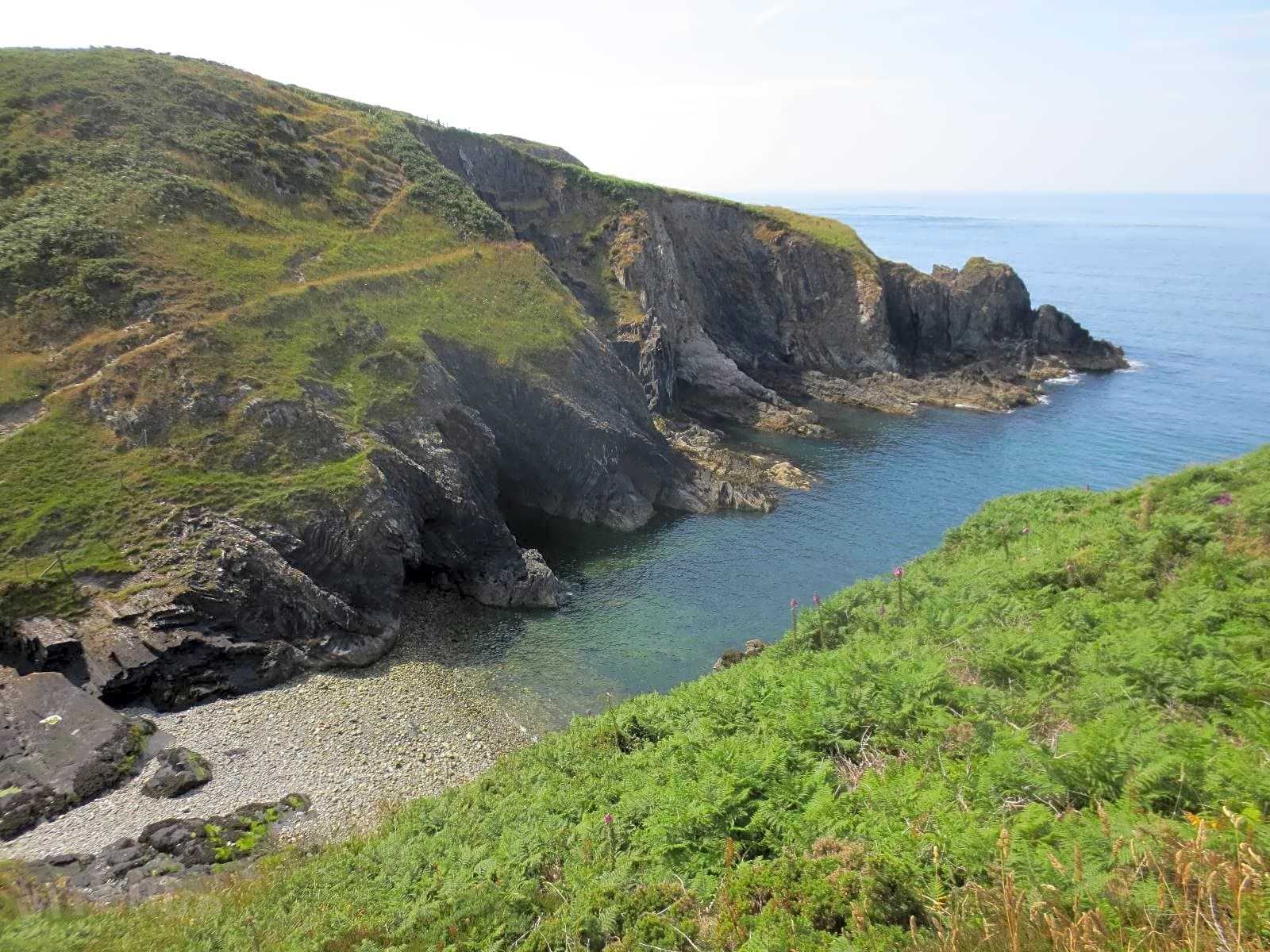 The Irish Sea makes a guest-appearance here, with the nation sneaking in its third appearance on the list.
But Pembrokeshire is much more than simply a viewpoint to distant shores. This homely camper spot will have you missing it the second you leave.
The site has been known to work a true magic on moody youngsters: after a few days in the clear air; busy with activities, DIY burgers and storytelling across the site, this one will definitely convert your kids into enthusiasts at a moment's notice.
If you're looking for a relaxing spot to park your camper, consider Celtic Camping.
There's electrical hook-ups, dogs are welcome and you're never more than a stone's throw from the beach. Check it out.
10. Camping Seiser Alm, North Italy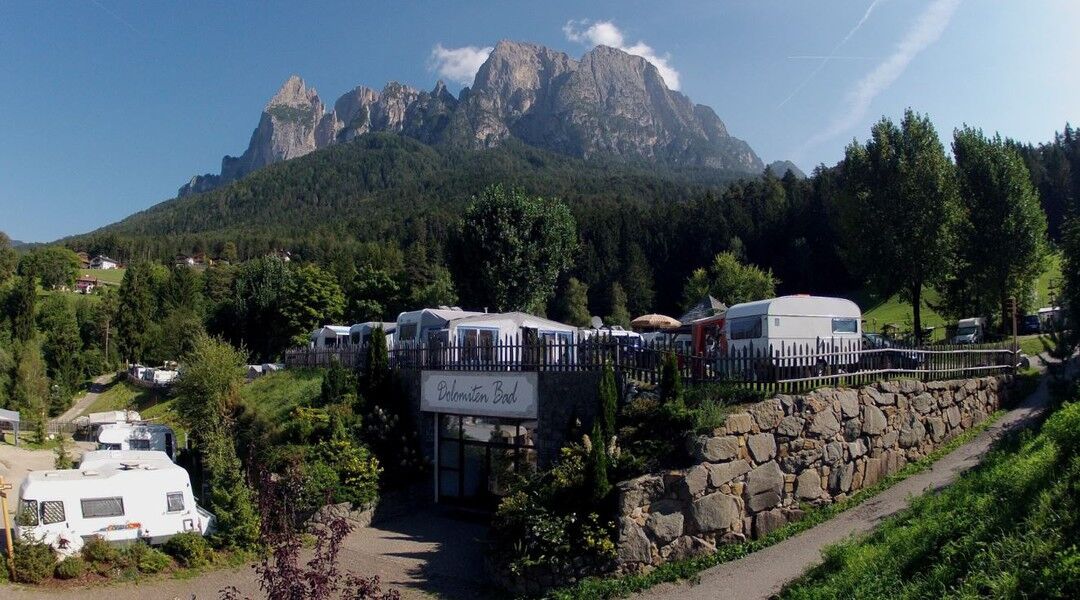 Now, this spot is bragging. And we mean it.
This magnificent spot provides a welcoming environment for numb-bottomed camper drivers; the location offering panoramic views of the Dolomites – are you sold yet? We are.
This is one of those fantastic places in Europe where the language starts to blend: it's an interesting mix of Swiss, Austrian, German and Italian up here – and by up here, we mean high up.
It's a dream-like spot, rich with photo opportunities and a clear air that makes you forget about the city. In the winter, the value is layered with snow, and the peaks you see off into the distance boast a peak of around 3,000 metres.
Campervans are encouraged here: there's beautiful views from the site, Wi-fi, shower access, and electrical outlets. We couldn't believe the amount of facilities available here, and you're bordered by three towns if you fancy a wander: Siusi, Fie, and Castelrotto.
It's one of our favourites on the list and should definitely be considered if you're looking for a memorable trip.
11. Badrallach, Scottish Highlands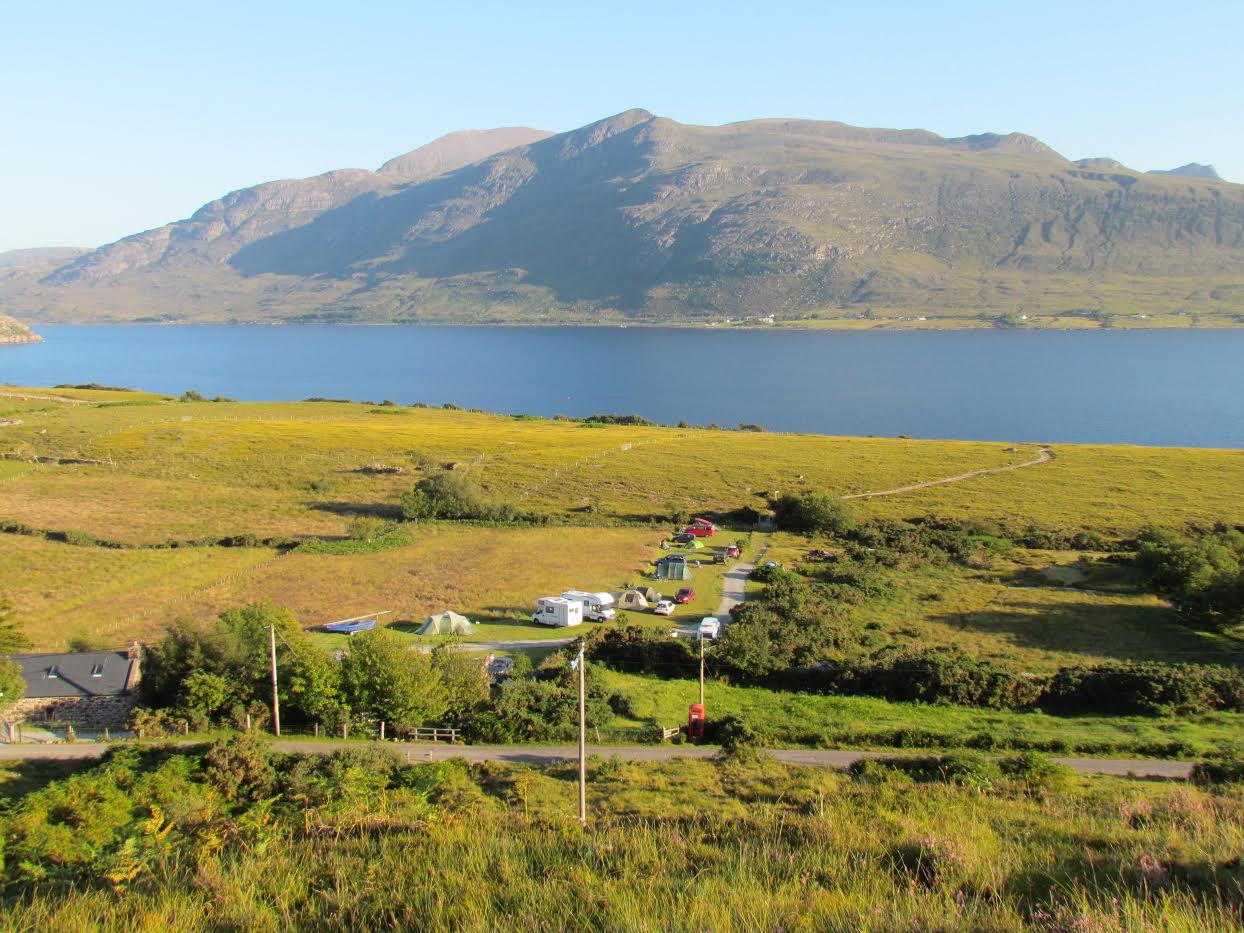 Now this is the spot if you don't like people. Sorry, we'll rephrase that.
Badrallach provides a vast, rolling scenery of pale green hills, sparkling river-faces and the crispest air you'll find in the whole of the United Kingdom.
The nearby mountain, An Teallach, sits across from you in the foot of the valley; and if you climb high enough you'll be treated with a spectacular view of the loch and Beinn Ghobblach – another splendid viewpoint for visitors.
The site consists of 20 grass pitches; several electrical hook-ups, multiple toilets and a communal kitchen. We recommend Badrallach for any family with children or four-legged friends – everyone is welcome.
Scotland's most incredible ridge walk, An Teallach, is a short drive away if you fancy a seriously picturesque view or two. You're never far from food & drink, with The Dundonnel Hotel offering both around 7 miles from the site.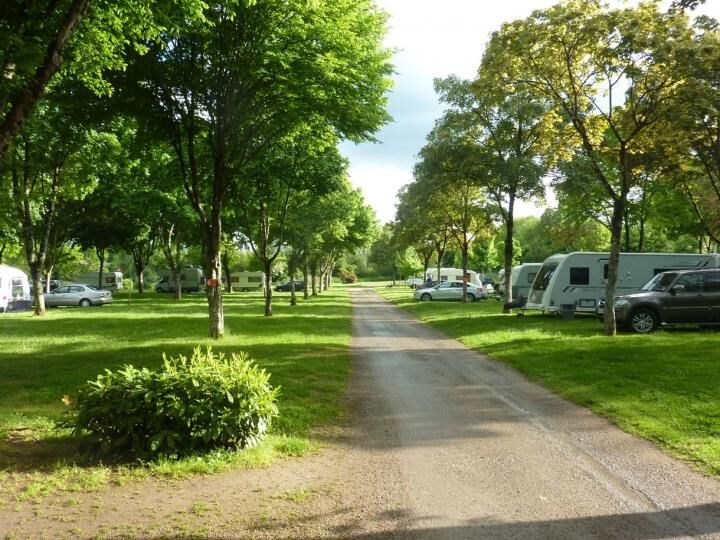 On the cusp of wrapping up this article, we need to mention France again.
The countryside of Charente hosts some unforgettable sites – surroundings like watercolour paintings; the site boasts over 80 pitches for camper-vans to park on.
It's family-run affair, and this really shines through in the experience. It'll feel like you never left home, and you might not leave!
There's a few options with Marco de Bignac: you can bring your own camper-van or stay in the pre-pitched canvas lodges. The site provides facilities of all sorts: showers, Wi-fi, electrical outlets, laundry points and you may as well do some fishing while you're at it.
It's great for children and the site is around 20 minutes in the camper to the city of Angouleme; a picture-perfect little town with winding cobble streets and squares.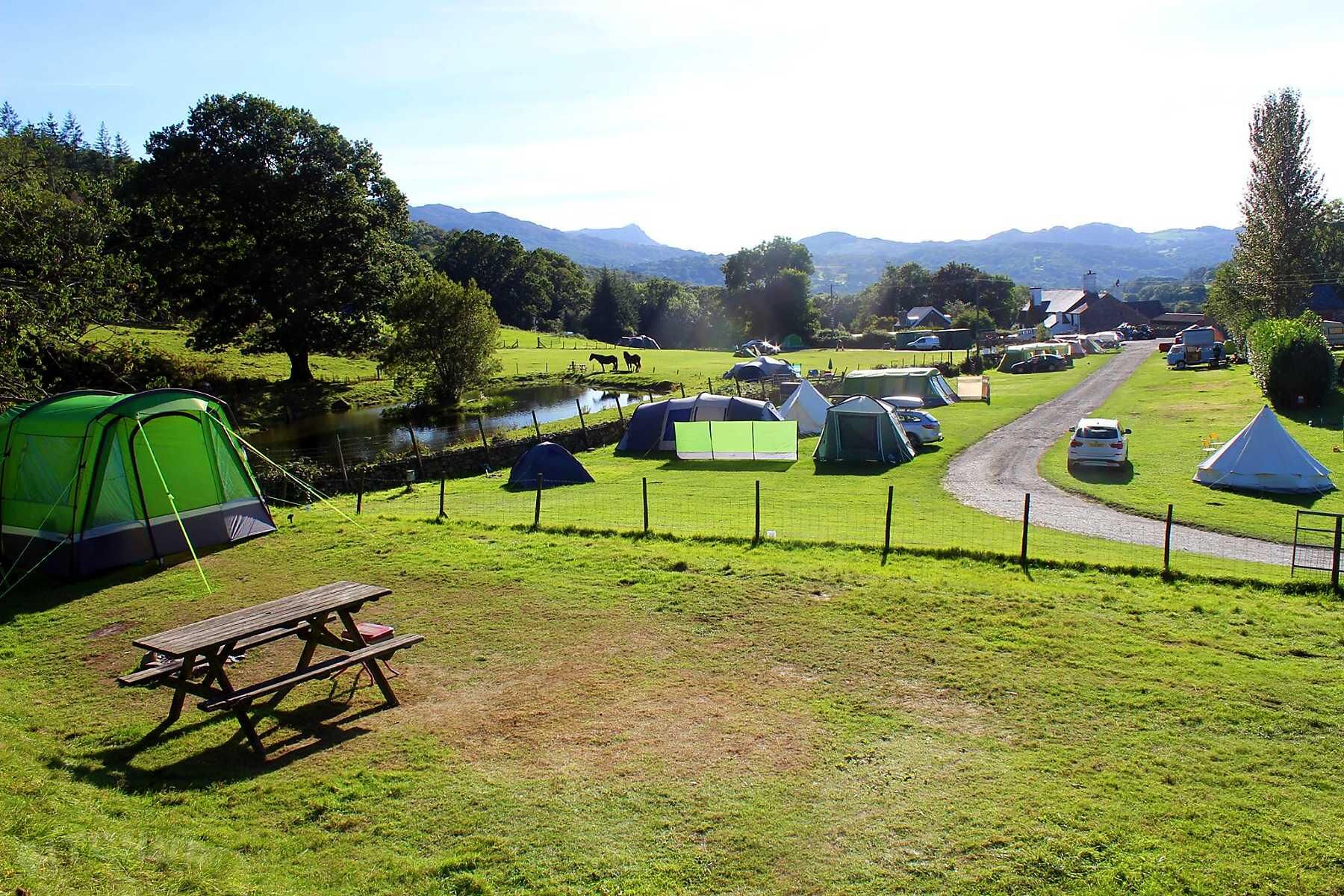 This spot will find you at the very heart of Snowdonia National Park – a pretty big deal in the adventure world of Wales for any of our international readers.
You'll find yourself parked up near Dolgellau, a quaint and charming town that holds bragging rights for existing at the foot of Snowden.
Torrent Walk is a fantastic, heartfelt campsite that welcomes all visitors. There's space for around 60 campers; so there's more than enough living space to go around.
You should stop by here if you love walking. This might come as a welcoming change for long-distance camper drivers.
The location covers a handful of rich coastal areas, and the magnificent Bala lake is only a stone's throw if you're craving some postcard snaps.
The wildlife here is what has landed the spot at 13. The long grass hosts lots of singing little insects that are just quiet enough to let the campers sleep. Nestled in a marvellous location, Torrent Walk provides over 50 pitches for tents and campers, power showers and a toilet block kitted out with central heating.
It's suitable for motorhomes, families, and (well-behaved) pups.
We really hope you've enjoyed reading this countdown of the best places to take your camper-van. If you have any questions, get in touch with us.